Kaerwell
A multivendor dispensary. One trusted platform, where the patients can go and get everything their provider is recommending, sourced directly from the manufacturers and under the supervision of their practitioner. That makes it truly safe, convenient and eliminates the need to try to shop at third-party online resellers.

First Time Users
When setting up an account you will need to use the following practitioner access code: wellness
Save $5 On Every Order
Use the code Sigmond when checking out to get $5 off your order!
Free Shipping On All Orders Over $100
Xymogen/Wholescripts
Your one-stop-shop for all things Xymogen.  Including GastrAcid, Opticleanse, Probio Max, and more!

First Time Users
Referral Code: Wellitude
Practitioner Last Name: Sigmond
Fullscript/NP Script
A multivendor dispensary.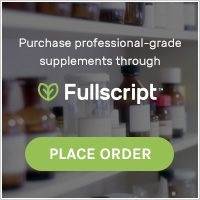 Wellevate
A multivendor dispensary.